What to Keep in Mind When Applying for Graduate Jobs
2020 has been a year of uncertainty. It seems like a lot of things have been up in the air as the world has seemingly been put on hold. One of the groups of people this uncertainty has impacted the most is students, especially recent graduates.
For students in their final year, you should be thinking about your future, post-university education. Whether this is further education or looking for a graduate job, you want to know the next step you're going to take in your life. But due to circumstances beyond your control, graduate jobs have become more unstable.
So, how do you find the right graduate job for you? Despite a difficult year, you don't have to worry, you can take the first step in your career. With expert graduate recruitment, the right graduate job role is right around the corner.
Let's explore how to apply for and secure the right graduate job for you:
Finding the Right Graduate Job Role
We know why you want a graduate job. You want to work in an industry that interests you and start earning money. But the right graduate job will also give you skills that you can adapt and use throughout your entire career. But how do you find these opportunities, especially in such tumultuous times?
At The Graduate, we're a specialist graduate recruitment service who can help you to find your ideal first job out of university. Our team has years of experience searching for different roles and opportunities across a range of industries and sectors. We will work with you to help you know how to find the right job opportunities for you.
Our team will chat with you and discuss what you want to do in your career. This will help us both to work out if employment is the right next step for you to take. If it is, from here we will find exciting opportunities at companies for you. So you can start earning money, take your first step into the world of work, and learn life-changing skills.
But once you know about these opportunities, it's important you don't miss out. So how do you apply?
Submitting Your Graduate Job Application
To have any chance of securing your perfect graduate job role, you need an excellent CV. This doesn't have to be filled with experience yet; after all, that's why you're applying for a graduate job. What you need to do is ensure it's structured well, grammatically perfect, and presents the best aspects of yourself that are relevant to the role.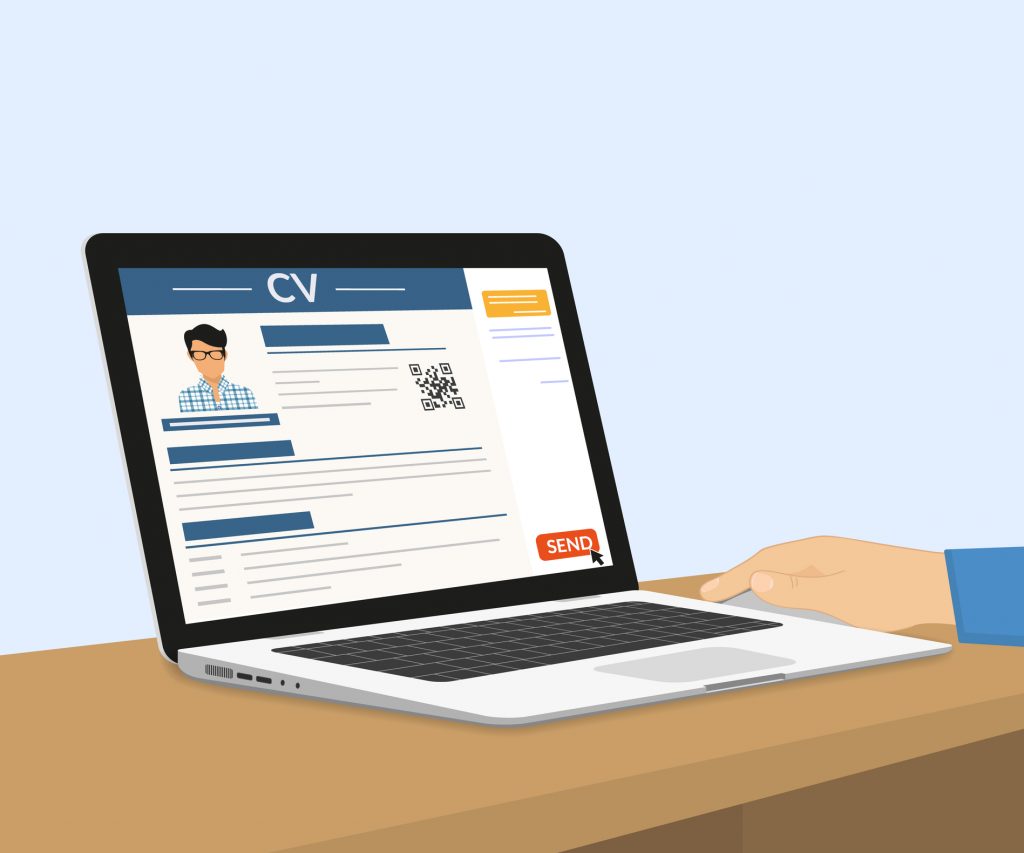 At The Graduate, it's not an exaggeration to say our team has looked at thousands of CVs. That's why you won't find a better group of people to help you create an eye-catching and memorable CV. When applying for a graduate job, you will most likely also have to fill in an application form.
Each company will have different requirements during its application process. There could be a few stages to navigate before you reach a formal interview, which may sound daunting, right? But you don't need to worry. Our team can guide you, to give you the best chance of landing your dream graduate job.
Thank you for reading this month's blog. To find out more about how to apply for your dream graduate job, get in touch today.
Contact Us Today
Call us on 0300 303 2069 or fill in our enquiry form today.